Whether you are on a mining site or construction site, having professionally-made safety signs is not only important, it is mandatory. Highly visible safety signs for construction sites help prevent injuries to onsite workers, communicate dangerous hazards to site visitors and ensure the mining or construction company abides by Australian occupational health and safety laws.
In addition to this, having safety signs should also form part of your company's Covid-Safe plan, clearly communicating all expected behaviours around Covid-19 to site visitors and staff.
Mining site safety signs and construction site safety signs both serve similar purposes. For this reason, it's vital that they all maintain similar characteristics – simple graphics, easy to follow instructions, recognisable symbols and bright colours.
Additionally, there might be a need for reflective vinyl to be used to ensure ultra-high visibility at all times, especially on mining sites and other increased hazard workplaces.
Let's have a look at some of the safety signs available and their uses: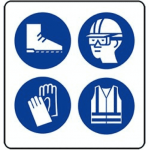 Mandatory Signs
Is there a specific action that must take place for visitors to the site? These signs often relate to the correct wearing of PPE on-site and are identified as white signs with a blue circle graphic.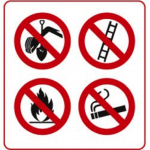 Prohibition Signs
Most mining sites and construction sites have regulations where certain actions are not permitted. These could be 'no use of mobile phone', 'no smoking' or even 'no photography'. Most commonly, these safety signs are white with a red circle and black text.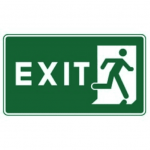 Emergency Information Signs
These signs play a vital role in ensuring site attendees have clear instructions on where to go during an emergency and help workers find the location of emergency equipment. These signs are white text on a green background and could be displayed in more than one language if required.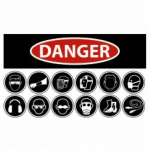 Danger Signs
If there are dangerous goods or potentially fatal hazards, danger signs are used onsite to communicate this. Danger signs are on a white background, with black text and a red oval on the top with the word 'DANGER' written in white.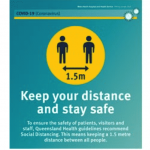 Covid-19 Signs
The onset of Covid-19 has seen many signs related to disease management appear on worksites throughout the world. There is no set graphical element on these signs at this stage, but they communicate messages around handwashing, masks, social distancing and the like.
Materials used in site safety signs
Depending on usage, there are a number of different materials available for mining site safety signs or construction site safety signs. If the site is temporary, lightweight corflute signs or hanging banner signs might be appropriate. A-Frame signs could also be used in this regard. If more permanent signs are required, aluminium signs are best, providing a more durable and long-term alternative.
The use of reflective vinyl stocks is also on the rise with regards to safety signs. Leading vinyl supplier 3M has recently released a highly reflective white vinyl, made specifically for the mining industry. This is proving a popular addition for those companies who are serious about safety and want to ensure their signs are super visible, even in harsh conditions.
Despite all this, mining site safety signs are no substitute for in-depth health and safety training. The sign's purpose is to serve in addition to this training, a constant reminder to those of its importance in the modern-day workplace.
Need more information on site safety signage? Get in touch with us today.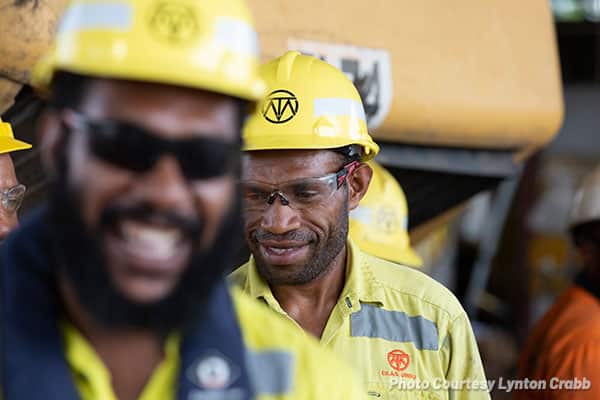 Case

Study
Ok Tedi Mining: Building Confidence Through Impactful Branding