With view to our past, present and future
The team at Brand Hero is proud of our involvement in our local and international community. We are always looking for opportunities to contribute and support those less fortunate than us.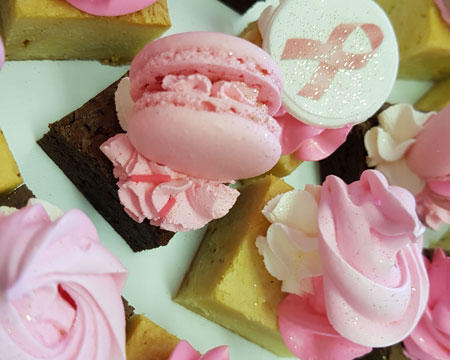 2019 - Breast Cancer Awareness Morning Tea
Breast Cancer Awareness is a topic close to the hearts of our team. In 2019, we held our first annual Pink Ribbon Morning Tea to support this awareness and raised funds for the National Breast Cancer Foundation and its ongoing research.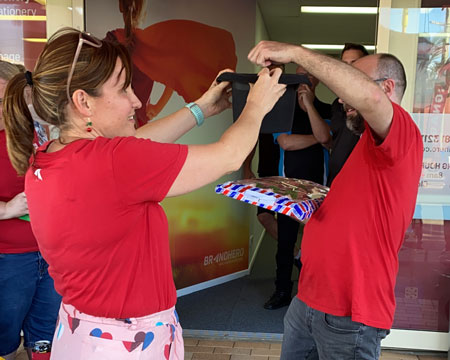 2020 - Bushfire Appeal
In the 2019-2020 summer, much of Australia was devastated by bushfires. In an effort to support the impacted Australian communities, in February 2020, we raised funds for the New South Wales Rural Fire Service.
2020 - Ekka Ice Cream Sundaes
In 2020, our local community, like many others, had all felt the sting of the COVID-19 pandemic and its subsequent lockdowns. The community was devastated by the cancellation of the annual Ekka. Brand Hero ran a Sundae Fundae, selling Ekka-style strawberry sundaes and raising money for The Common Good Australia.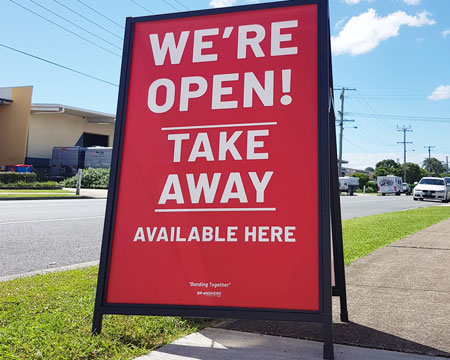 2020 - Signs for Local Cafes
In the midst of the first COVID-19 lockdown in Brisbane, Brand Hero saw many small businesses struggling. In particular, local cafes. In a time when these businesses needed to pivot and quickly, Brand Hero saw an opportunity to give back to the community. We provided free corflute signs to local cafes in the area, so they could promote takeaway food and coffee through the lockdown.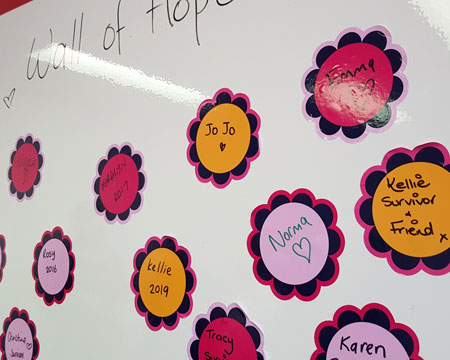 2021 - Breast Cancer Online Auction
After the success of our 2019 Breast Cancer Awareness Morning Tea, we ran an online auction, again raising funds for the National Breast Cancer Foundation. Auctioning off a range of fantastic contributions from the local businesses within our community, we donated 100% of the proceeds to the National Breast Cancer Foundation.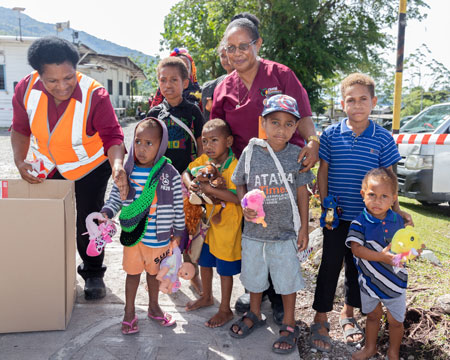 2022 & 2023 - Toys for Joy in Papua New Guinea
In 2022, our team had the pleasure of working in the Western Provence of Papua New Guinea. On our return to Australia, we dedicated some time to running a toy drive in our local community to help provide toys to the wonderful children of rural PNG. We received more than 1300 toys, which Ok Tedi Mining Limited helped transport to PNG. This has now continued into 2023 and beyond.