Docket Book
Printing Brisbane
Docket Book
Printing Brisbane
Look Professional & Stay Organised
Look professional with customised docket books for your business. These are ideal for rounding off the sales process and keeping your all-important records in order.
Using carbonless paper, docket books help business owners keep a record of their quotes, invoices, transactions, and general business records.
All of our docket books are custom-printed with your logo and details. They'll come perforated and sequentially numbered, so it's simple to keep records. We'll provide super tough covers too, so they'll withstand even the most heavy-handed tradie.
Designs You'll Love
So you know you will be happy
Quality Stocks
So you can impress with the best
Look Professional
So you can grow your business
Make a Great First Impression
So you can build great relationships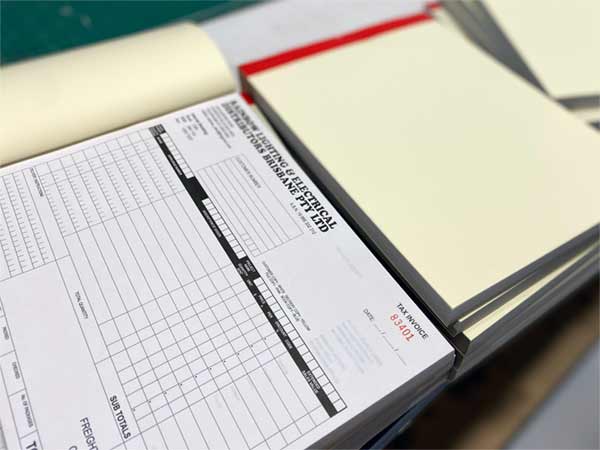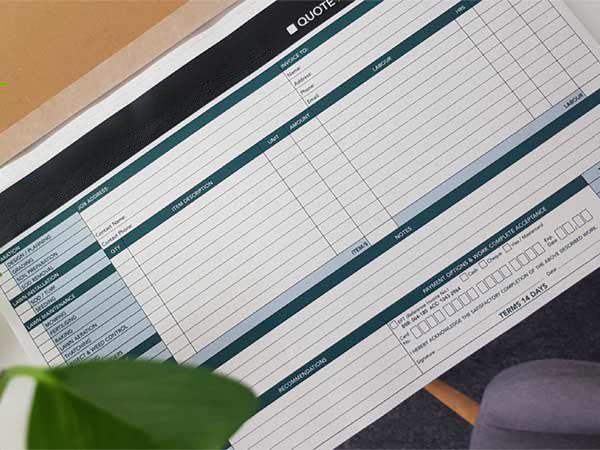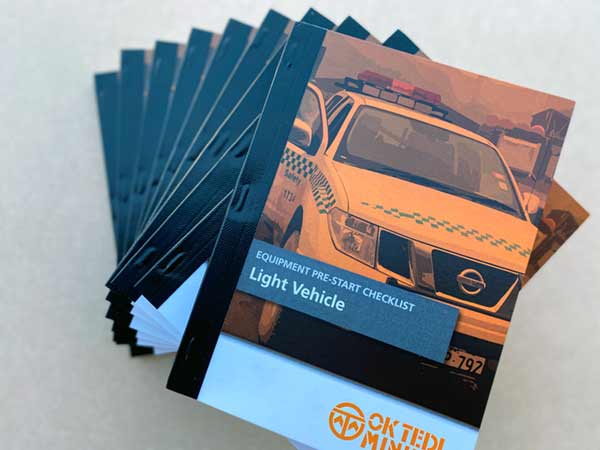 PRE-START CHECKLIST BOOKS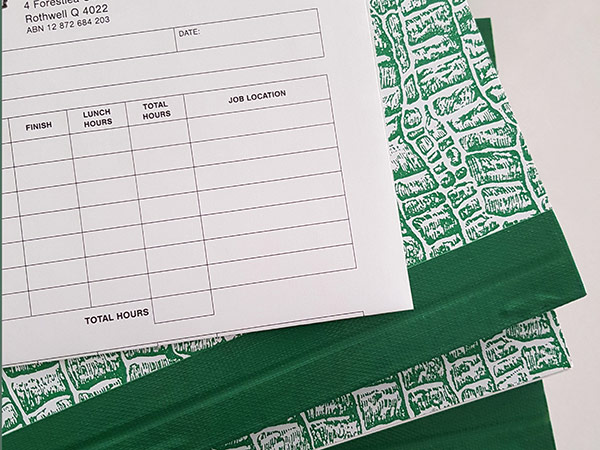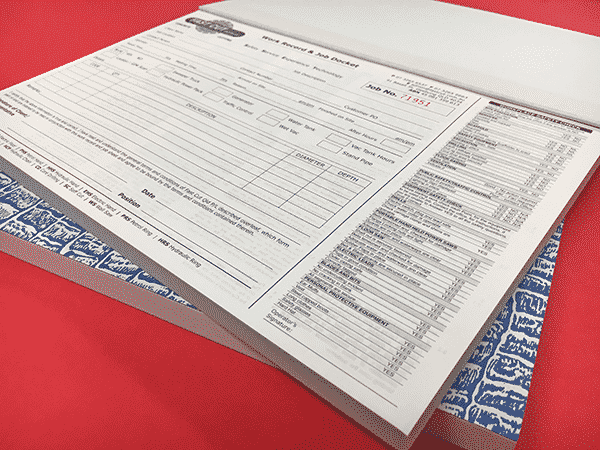 Invoice Books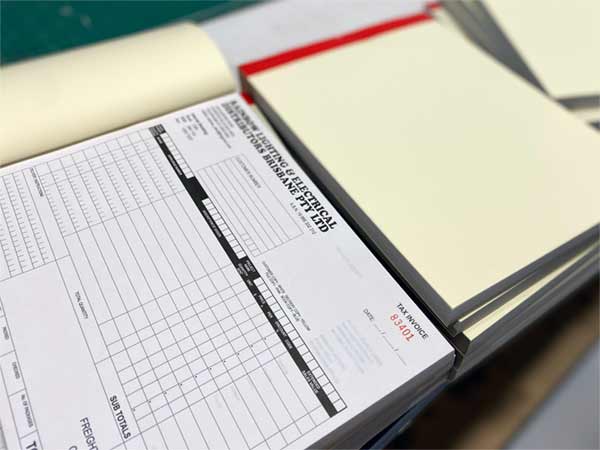 Quote Books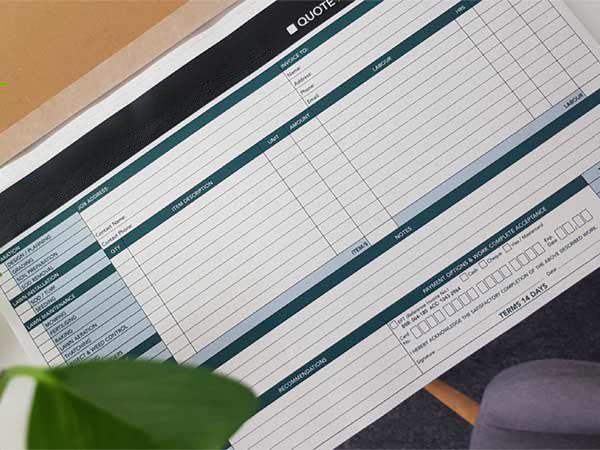 Pre-Start Checklist Books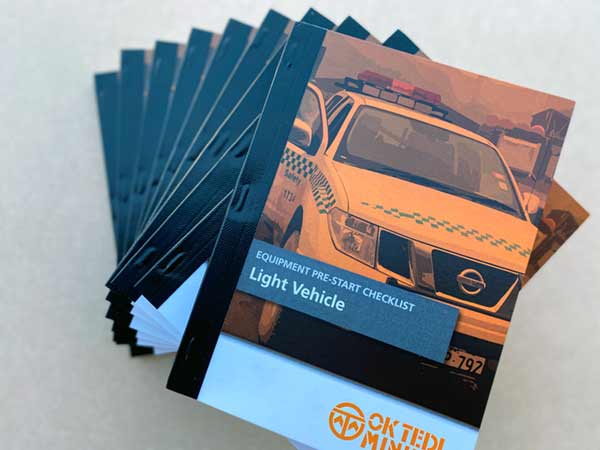 Delivery Docket Books
Service Checklist Books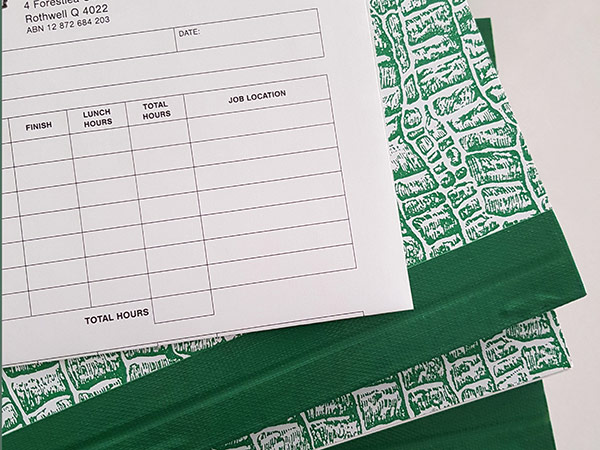 And More!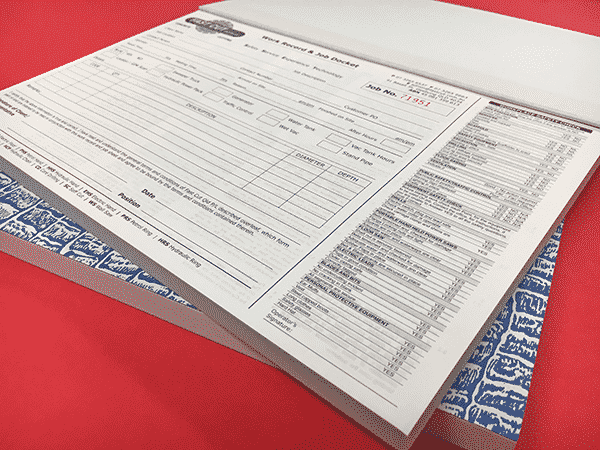 What's so good about
our Docket Books?
Our docket books are created incorporating your business' branding, so it'll make you look really professional. These allow you to systematically quote and record sales while looking the part and stylish, a win-win for you and your accountant.
How Docket Books Help Your Business
Systemise your business
Docket books are a really good way to track processes and documentation at a glance. You can use clever checklists and tick boxes to quickly find where a project is up to or whether an invoice has been paid — without sifting or reading through bulk documentation.
Organised Record Keeping
Docket books generally keep you more organised and help you feel like you're on top of your business, your finances, and your taxes. Not to mention… compliant with the ATO. Docket books are really convenient to collect and file away for future reference too.
Support You Specifically
Custom docket books for your business can support you by supporting your specific business processes. We're able to customise docket books to support you month to month, or in a format that best suits you.
A Professional Appearance
Showing up to jobs with a customised docket book, branded accordingly, gives you an overall, highly professional appearance.
Our Process in 4 Easy Steps
Ensuring your job looks amazing every single time.
Quote
Before we do anything, we will let you know how much it will cost.  No hidden costs or nasty surprises.
Design
We take your logo, details & ask you questions about what your style. Your artwork is always approved by you before we press "go".
Print
Once you give us the go-ahead, we use the latest and greatest in print technology to produce exceptional results you'll love.
Deliver
We check each item to make sure it's perfect, then send them off on their merry way, straight into your hot little hands. 
 TESTIMONIALS FROM Real People We Help Soar
Let's make sure you look the part