Increase Leads, Increase Conversions, Boost Your Business
Marketing is a catch-all term for all the different ways you create awareness and grow your business. You might be the best in your industry, but without the proper marketing, you will also be the industry's best kept secret. Successful marketing helps attract people to your business and keep them coming back time and time again.
Marketing is how you get people interested, but more importantly, excited about your business and its offering. We really love crafting campaigns with the sole goal of achieving better outcomes for you.
Designs You'll Love
So you know you will be happy
Honest & Real Advice
So you can have peace of mind
Get More Clients
So you can grow your business
Magic + Logic
So you can see unique campaigns that drive traffic
Launch Marketing
You have your logo, your business looks a million dollars, and you are ready to take on the world. But how do you get people to notice you? Don't sneak into the world unnoticed — you need to make a splash and make people pay attention to who you are, what you're offering, and why they need it.
Direct Response Marketing
Direct Response Marketing about lead generation. It's about offering prospects a compelling offer that encourages them to take immediate action, but the offer isn't necessarily about selling. The offer is something valuable, that educates. Think E-Books, downloadable PDFs, email automation sequences.
Relationship Marketing
Relationship Marketing is all about developing a deeper and more important relationship with your customers. The focus is on getting the consumers to trust you, choose you, and keep coming back time and time again. It's all about improving the customer experience and making you stand out from your competition.
What's so good about our marketing?
Magic + Logic: There's no one-size-fits-all approach to marketing your brand. We think outside the box (magic) to make sure your brand or product gets noticed. Using years of experience (logic), we'll craft a campaign that will draw in your target market and generate more business for your company.
How Can Marketing Support Your Business
Reach A New Audience
Sometimes, it can be harder to reach those potential customers who are just outside of your core target areas. Marketing helps you reach more people and acquire more business.
Build Relationships
Marketing attracts, engages, and educates your audience, which in turn, builds relationships. Building relationships builds trust in your brand and positions you as a reliable business, who they'll keep going back to.
Turn Your Customers Into Champions
Word of mouth might not be the be all and end all anymore, but it's still worth a whole lot. Customers who keep coming back? They bring friends with them.
Increase Your Customer's Value
With relationship marketing, your customers will just keep coming back. It means their lifetime value as a customer will steadily increase, but you only had to market yourself to them once.
Our Process in 4 Easy Steps
Ensuring your job looks amazing every single time.
Meet
We meet up to have a brainstorming session. Here we can work out if we are a good fit and can come up with a direction for your marketing
Design
Before we do anything else, we will quote you on the elements of your marketing plan. No nasty surprises!
Deliver
Once you give us the go-ahead, we'll get to work crafting a unique campaign designed to bring traffic to your door.
Review
Marketing is about testing and measuring. We will make sure we test the results and see what's performing and what isn't.
We know a bunch of other experts too
Like we said, there's no one master plan for any marketing campaign. It's all customisable. And the services we include? A super broad range of them, as broad as your imagination. Perhaps there is something we don't offer, but we know it will be vital to your success.
We're lucky to have connections with a range of trusted partners who are experts in their fields. Copywriters, social media strategists, photographers, video producers, SEOs, you name it — just ask.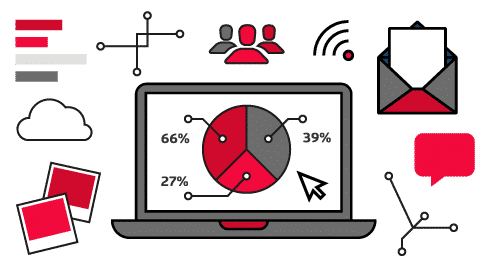 From start to finish the team at Brandhero were amazing! Thanks for your help - very happy with the sign you installed for us!

Angela Cahill
08:47 07 Nov 21
I highly recommend brand hero. From sitting down with Jonathan and Chantalle at the start to discuss an idea, to Karen creating a logo that well and truly exceeded my expectations. The service and finished product is very professional. Thanks again for everything.

Very happy with the wrap that Brandhero did on our latest vehicle. Thanks so much.

Nathan Cooper
00:07 20 Sep 21
5 Stars is simply not enough to represent the level is service and the amazing design work from the Brand Hero team an especially the attention to detail from Miguel with the installation of our new vehicle wrap.

Warren Cardiff
00:02 21 Aug 21
High quality, great customer service and friendly. Brand hero made my experience easy and can't recommend them highly enough. Absolutely high standard of service and they will have my business moving forward.

I have used Brand Hero over the years for car signage (it was amazing), business cards and the printing of high quality insnpirational card decks for corporate gifts. The team are professional and extremely knowledgeable and are my 'go to' for special printing and signage jobs. Thanks Team!

Christine Percy
05:01 14 Apr 21
I'm so happy with the wrap on my car! Your customer service was excellent, will definitely recommend you guys to do our other vehicles.

Infinity Pine Rivers
07:04 09 Apr 21
Love working with Brand Hero!They know exactly what you need and make your vision come to life.They are supportive and helpful and always keen to help build existing and new businesses.Real life Brand Hero'sThanks team!

Kianah Ibrahim
06:58 09 Apr 21
Very professional with amazing work highly recommend!!

Kris Lubbers
08:19 15 Jan 21
I engaged Brand Hero to undertake work for our company branding refresh. Their service delivery was exceptional, with a highly responsive team that went above and beyond to meet tight deadlines. They were very accommodating and patient with our specific design requests and the finished products were top quality. Would highly recommend to anyone looking for signage and printing!

Isabella McCarthy
02:14 14 Dec 20
Great work, easy to deal with and reasonably priced. Both Jonathan and Richard were extremely helpful with our jobs (building signage both large and small scale). Would recommend and use again.

Hannah Gynther
04:29 29 Oct 20
Absolute fantastic company! I had some business cards and magnets designed and printed and were extremely impressed with the service provided by Jonathan and the team! Excellent quality and very competitive pricing. Highly recommended

Todd Burke
10:50 13 Oct 20
Jon, Chantalle, Ange and the team have given great service! I highly recommend this dynamic business!

Roxanne Grey
00:24 13 Oct 20
I've know Jonathan and his dad for more years than I can remember. From their former days of All about Print to now Brand Hero's their business has been brilliant for me. Recently we had one of our Trailers wrapped with them. Jonathans team at Brand Hero's were exceptional from the order and measurement stage to the artwork design (Graphic design) to the wrapping. The trailer now is a giant billboard on the road for our business and it looks amazing. I have also had brand hero print business cards, folders, docket books and so much more. If you need any type of graphic design, printing or branding work done the team at Brand hero's are a one stop shop and I promise you you won't be disappointed.

Chris Gill
21:23 12 Sep 20
Fantastic to deal with a like minded businesswith such a high level of Customer Satisfaction.Jono and the team went above and beyond to ensureI was happy with my New Van wrap from start to finish.Thanks Again Brand Hero, Lifelong Customer rite here!!Steve WarwickPort Curtis Carpet CleaningGladstone

Steve Warwick
06:21 22 Aug 20
Thank you to Jonathan, Chantalle and the Brand Hero Team for helping me come up with a logo to kick start my small business. They developed an amazing logo based on my wants and needs, their ability to consult with me and continue to execute through the tough times we have had throughout 2020. Will be continuing to work with them in the future.

Daniel Watts
10:10 14 Aug 20
Very Happy with our Promotional Wrap! It really Pops!

Lou Giaccio
05:17 24 Jul 20
Thanks Brand Hero Team for our vehicle wrap. Your process in the design was easy to work with and even accommodated me with trying to get the colours right by printing a sample of the finished car. Looks fantastic and makes a big impact on the road. We at Ultimate Power Steering would highly recommend Brand Hero for any marketing products needed.Once again thanks for great service

Warwick Hutchinson
00:51 21 Jul 20
Once you make the decision to go the extra mile to create a professional brand, I highly recommend Brand Hero. It is absolutely worth it, when you immediately start to receive new clients and have people commenting on your beautiful new logo and professional website. For me, the personable communication with Brand Hero was very important, and the fact that I could go to the one place for a website, business cards, logo and car signage. The people at Brand Hero were patient with me and they definitely know their stuff. I came in under budget in the end, but honestly, the result is worth a few extra dollars. I have learned in business, that you cannot afford to do things by halves. You need to distinguish yourself from the competition and that is what Brand Hero helped me to do. Thank you!

nicole rossiter
00:35 14 Jul 20
"I would throw all my money at Brand Hero" was my advice for a client who had spent hours choosing a shade of green for her start-up business. Having worked with a few clients of Brand Hero, I knew they were the ones to help build a solid foundation...save her hours of second guessing and provide all the tools she would need to launch. Love your work!

Amber Pace
03:42 08 Jul 20
I can't thank the team at Brand Hero enough. So professional and quality of work is outstanding. Thanks heaps Brand Hero

Billy Cochrane
05:28 07 Jul 20
Fantastic experience with Jon, Chantalle, Erin and Angie for all the essentials for starting a new business - logo, stationery, business cards and a website. A good price for a great product from a team who's enthusiasm is infectious! Highly recommended!

Gareth Martin
10:35 02 Jul 20
Would highly recommend Chantalle and her team! She Understood my vision and designedSomthing out of this world! I'm proud to hand out my business cards, they look amazing! can't wait for the next step in promoting my business with brandhero! 5/5 stars!

We had Brand Hero do signage for one of our business vehicles.Professional from start to finish - could not be happier we decided to choose Brand Hero. Communication was easy, they understood very quickly what I was trying to achieve, end result was exactly as I'd hoped and we've already booked in another vehicle. Can't recommend highly enough.

Tony Donovan
21:16 30 Jun 20
The entire team at BrandHero are just fantastic to deal with. They're true professionals and make the whole process so easy from start to finish. Their customer service is second to none! Thanks guys!

Evermore Plumbing & Gas
04:37 15 Jun 20
What an amazing company! We needed a rebrand and these guys really knew how to take us there. Very professional, prompt and reliable. Highly recommend Brand Hero ! Thanks guys

Was very easy and great to deal with !! 👍👍

Barry Goad
22:10 10 Jun 20
***** 5 Star customer service, quality and craftsmanship! *****Now my go to for everything branding!

Perry Sharvell
05:56 14 May 20
Two weeks after meeting with Jon and Erin, I received three logo designs one of which captures the essence of what my business is about, it is a simple but elegant design. Also, the layout of the business card is excellent with good colour coordination. I like to thank Erin for her innovative approach, eager to help and was thoroughly professional.

The team at Brand Hero were amazing and I highly recommend their services. This is the second time I have used Brand Hero and I couldn't be happier. Chantalle went above and beyond to create branding that was perfect for my business and I can't thank her enough.

Jonathan and Chantelle took the time developing a greater understanding of my business needs/wants in order to create the ideal branding. They were very personable and easy to do business with. The quality of the finished product is great! Thank you

Melissa Riedy
00:06 21 Jan 20
Absolutely Fantastic!! This company quoted a great price & supplied the highest quality booklets within the expected time frame. They went over and above & were very friendly & professional. We are very happy to recommend this company.

Rachel Andreoli
01:56 06 Feb 19
I visited several companies with a outline of what I wanted and being quite fussy I felt these companies put me in the too hard basket.Erin and Jonathan listened and nothing was too hard for them.I got exactly what I was after in Logo and Business cards and will be visiting these guys first with the rest of my advertising.Highly recommend.

Daniel Dyer
23:03 14 Jan 19
Amazing service, great production team, thank you so much for the quick turnaround and making it easy.

Karen Kuskey
05:50 13 Dec 18
They designed and wrapped both my food truck & my vehicle & did such an amazing job! Amazing service & product

Hooray Brownies
08:06 10 Dec 18
A great experience - fast turn-around, no-nonsense and professional service, perfect printing. Highly recommended for corporate applications. Will use again.

Super impressed with our new wrap design from Jonathan.

Mark Reardon
00:43 31 Oct 18
Professional staff, great product, cost effective and and on time. All round easy to deal with. I can highly recommend Jonathan and his team.Leadar Fire & Electrical.

Darren Paterson
08:35 12 Oct 18
We had a great idea to produce themed trading cards for an upcoming Robowars event. The team at All About Print we're extremely fast, helpful and really well priced when quoting and assisting us with preparing the print-ready files.Jonathan from All About Print even went out of his way to educate us on bleed lines and print file setup by sending through a screencapture.We received the order on-time and loved the quality. The trading cards were a huge hit with the kids on the day!Will definitely be using these guys again in the near future!

Anthony Martin
03:35 03 Oct 18
Contacted all about print after a another buisness recommended them, from start to finish was a great experience all artwork and designs were sent to me in the timeframe outlined or sooner All with great results Jonathan was a pleasure to deal with, highly recommend all about print for any of your signage, logo design, or website needsTHANKS GUYS !

Connor Innis
23:51 03 Sep 18
The service was impeccable. Not only do they respond to queries swiftly but their focus to quality was second to none! A sincere thank you to Jonathan and the team, it's a pleasure dealing with businesses such as yours.

Daniel Gierach
01:17 26 Apr 18
Great service, fast turnaround and printing was super quality thanks!

We have been using AAP for 7 years and are always happy with their service and prices. We highly recommend them. 5 stars!!

Nadia van Kessel
05:09 11 Jan 18
Fast, professional & above all, high quality. I've used All About Print for 4 years now & they've always been the superior printer.

Kelly Mappas
20:14 04 Sep 17
These guys did an awesome job with our vehicle signage. So happy!

All About Print always delivers exceptional attention to detail, superb focus on colour and friendly advice. Every client I have referred to them have been blown away by the quality of their print, signage, graphic design and websites (all at budget friendly rates). Highly recommended!

Ingrid Moyle
05:17 31 Aug 17
Fast, friendly and well priced service. Hard to beat the team at All About Print.

Paolo Patti
05:05 31 Aug 17
Not just "All about Print" but also All About the Customer! Always professional and very prompt. Always happy to provide advice and find solutions when we want something a little more unusual. Have been a loyal customer for over 4 years now and plan to be for many more. Thank you All About Print!

Anna Sayers (AMS)
03:39 31 Aug 17
Fantastic service. Ordered business cards and was very impressed with the turnaround and quality. Will be back to order more soon. Thanks so much guys!

I'm in contact with All About Print at least once a month having something designed for an ad campaign or flyers printed etc.They have done everything from designing my branding and setting up my website to signwriting several vehicles for me.This is a one stop shop for all of your business branding, the team are all fantastic at what they do, and I can honestly say I've never been able to fault them! Thanks All About.

Chris O'Brien
22:39 03 May 17
When I needed signage on my work truck, Jonathan from AllAboutPrint came to my rescue 'yet again'. The designs were complete within 48hrs and on the truck in no time. As a tradesman who delivers and expects excellence in workmanship at a fair price - I couldn't be happier with the result!!Ross Preston - Eversafe Electrical and Maintenance

Eversafe Electrical
07:52 21 Mar 17
Very fast service - reasonable price - friendly helpful staff.

Michael Bollington
05:54 06 Feb 17
Excellent service from Jonathan and team! Proud to be long-term customers 🙂

Better Life Centre
00:47 22 Dec 16
After starting a small business, AllAboutPrint was one of the first proactive businesses which contacted me. Their level of customer service is one of the best I have encountered and Jon is both down to earth, and extremely accommodating.I would not only recommend their service to anyone looking for a printing and design company, but will continue to give them my business into the distant future.

Daniel Kermode
10:19 17 Sep 15
Jonathan and the team at All About Print are amazing! Best service I've ever had from a printer my new business cards look great. Thanks

Lisa Eichholz
06:41 12 May 15
Let's make sure you look the part