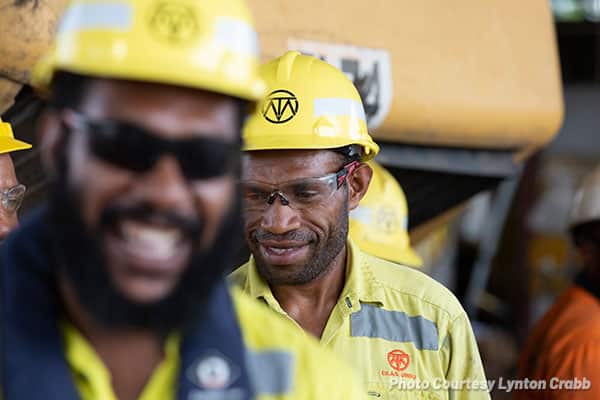 Ok Tedi Mining Limited: Building Confidence Through Impactful Branding
We are incredibly proud of our collaboration with Ok Tedi Mining Limited (OTML) in bringing their online and offline presence up-to-date and defining OTML as the industry leader it is.
Prior to our engagement, the company's visual identity was in much need of an overhaul. From their website, to their printed stationery, from the mine site signage to their airport, there was a company-wide requirement to update their image to reflect the quality of the company.
Doing so would help the OTML brand to attract quality investors, team members and other stakeholders to engage with the company for future success.
After some smaller branding jobs such as business cards, Brand Hero was engaged to conduct the site survey, production and installation for signage works at the Tabubil International & Domestic Airports, town centre, as well as the OTML Head Office.
Using our industry expertise, we worked with key OTML team members, to provide solutions that not only looked good, but were also cost-effective and appropriate for the PNG climate. Both Stage One and Stage Two of this project went seamlessly and on was budget with stunning results for OTML and it's stakeholders.
Not long after these projects were completed, Brand Hero was once again engaged to redesign the company website. Working with a copywriter and professional photographer, the company's evolving image was further strengthened with its new online presence.
In addition to this, Brand Hero collaborated with OTML on the creation and promotion of the company's core values. Through the use of visually appealing signage, print collateral and graphic design, the OTML team were empowered to live and work under the company's ethos, particularly around the areas of safety, accountability and teamwork. 
Incorporating elements from Papua New Guinea's cultural heritage into various facets of the project, we helped foster a stronger connection between the company and the local community. This has helped instill pride in not only OTML, but PNG as a nation.
By keeping the design and production with one partner, OTML were able to create a level of consistency that resulted in a seamless branding experience across their website, signage and print media, enhancing the professionalism of their brand.
Brand Hero continues our work with OTML in progressing it's brand identity even further and will no doubt produce more quality work in the future.
Description of Works
Airport Signage

Airline Graphics

Machinery

 

Signage

Town Centre Signage

Office Signage

Warehouse Signage

Safety Signage

Mess & Camp Signage

Pull Up Banners

A-Frame Signs

Values Campaigns

Mine Safety Campaigns

Wellness Campaigns

Business Cards

Pre-Start Books

Safety Tags

Hazard ID Cards

Demerit Cards

Airline Boarding Passes

Brochures

Certificates

Posters

Covid-19 Awareness

Hi-Vis Uniforms

Website Development

Corporate Style Guide

Values Campaigns

Cartoon Characters

Brand Development

E-Books

Internal Documents
Your Mining & Resourcing Brand Specialists