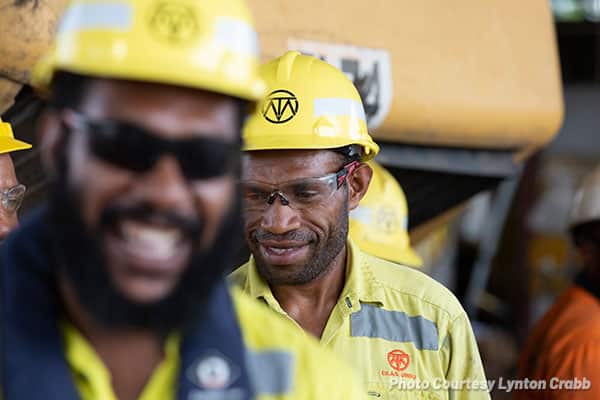 Ok Tedi Mining Limited: Building Confidence Through Impactful Branding
We are incredibly proud of our collaboration with Ok Tedi Mining Limited (OTML) in bringing their online and offline presence up-to-date and refining OTML as the international industry leader it is.
Passionate about the power of displaying a quality brand, we used this as a focal point in building confidence in the OTML brand in order to attract quality investors, staff and other stakeholders to engage with the company. 
In addition to this, Brand Hero collaborated with OTML on the creation and promotion of the company's core values. Through the use of visually appealing signage, print collateral and graphic design, the OTML team were empowered to live and work under the company's ethos, particularly around the areas of safety, accountability and teamwork.  
By keeping the design and production with one partner, OTML were able to create a level of consistency that resulted in a seamless branding experience across their website, signage and print media, enhancing the professionalism of their brand.
Incorporating elements from Papua New Guinea's cultural heritage into various facets of the project, we helped foster a stronger connection between the company and the local community.
Throughout this project, we worked closely with photographer Lynton Crabb. The combination of his photographic expertise and our design & print capabilities resulted in impactful work that built a sense of pride in both OTML and PNG within the workforce. 
Description of Works
Printing:
Business Cards
Pre-Start Checklist Books
Demerit Cards
Airline Boarding Passes
Brochures
Certificates
Booklets
Posters
Covid-19 Awareness Printing
Signage:
Airport Signage (internal & external)
Airline Graphics
Machinery & Equipment Graphics
Town Centre Signage (internal & external)
Office & Department Signage (internal & external)
Safety Signage
Country Club Signage (internal & external)
Pull Up Banners
A-Frame Signs
Values Promotional Signage
Covid-19 Awareness Signage
Design:
Website Development
Corporate Identity Manual
Values Promotion Graphics
Cartoon Characters
Brand Development
Covid-19 Awareness Design Work
Internal Communication Documents
Your Mining & Resourcing Brand Specialists