Having signage on your vehicle is a fantastic way to promote your business.
Your vehicle is on the road for hundreds of hours every single year and is seen by more than 700,000 people a year. It's a no-brainer that getting your vehicle signage right is a fantastic marketing tactic for any business.
That said, with so many businesses now jumping on this bandwagon as way to generate leads and drive traffic (pun intended) to their doors, it needs to be done right so it stands out on the road.
Here are some great tips to make sure you get seen when out in traffic:
​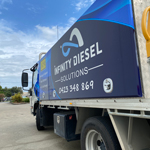 One: Use the space
Think of your vehicle as a giant billboard. Use as much space as you can afford to ensure you get maximum impact on the road. We often wrap large commercial vehicles such as Hyundai iLoad or Toyota Hiace vans. These are fantastic advertising opportunities due to their size and shape. Make sure you take advantage of this.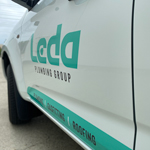 Two: Keep it simple
Your fellow drivers have around 1-2 seconds to take in visual information in most cases. So you don't need a laundry list of every single thing you do on your vehicle. Keep it to your logo, phone, URL and perhaps a couple of dot points. That's it! If you're a plumber, we don't need to know that you do taps, toilets, leaks and hot water systems – that's a given!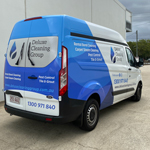 Three: The rear of the vehicle is your prime real estate
If you plan on doing signage anywhere on your vehicle, make it the rear. This gets seen for longer and you can even add a little more information for people who are behind you in traffic.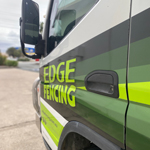 Four: Use bright colours
If your brand guidelines allow it, the use of bright colours is a great way to make an impact. Depending on the signage company, print machines with high-density colour (like ours!) will produce super bright graphics that really stand out.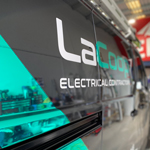 Five: Be different
With so many businesses seeking vehicle signage solutions right now, standing out from the crowd can be difficult. Think outside the box to come up with a great way to get heads turning. This could be the design, a catchy phrase or even a cool vinyl type.
With so many of your business's potential customers using the roads, it stands to reason that getting your brand seen in this environment is super important.
It can help build your brand to a new audience, reinforce your brand to those who know you and ensures you look the part. And with such a great ROI, vehicle wraps and signage are almost a no-brainer for any company.
Get in touch with us today to ensure your brand gets promoted to a wider audience.