Way back in 2019 Brand Hero was born out of the ashes (literally) that was All About Print. Our rebrand was a big deal for us – we'd been through a lot and this was a super exciting moment for our business. So… we went big.
It wasn't simply a matter of changing over the logo, announcing it on social media and then business as usual. We wanted to make a splash and let everyone know about it. We wanted our audience to know why we did it, what was new and what stayed the same.
Over the course of a month we:
Launched video content on social media
Ran ads on social media
Sent out newsletters in the mail
Sent out newsletters via email
Sent out flyers to the local area
Wrote a blog post on our website
Made signs for the front of our shop
Ran a competition
Held a launch party
By the time it was over, everyone knew about Brand Hero and it was a resounding success. We have not looked back and it was the best thing we ever did to grow our company.
How to Make a Splash With Your Rebrand
If you're rebranding or thinking of rebranding, don't waste the marketing and PR opportunity it brings your business. Rebranding is a great excuse to get back in touch with your audience – to let them know you're still around, what you're about and why they should use you.
Here are some great ideas if you're rebranding on how to launch your new direction with a bang: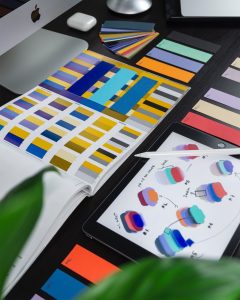 Have everything in place:
It goes without saying, get all the key elements in place before you launch. Website redone or at least, rebadged. Business stationery done, new signage in place, staff in new uniforms. It can be a little time-consuming and costly, but sure beats rebranding to something new, but seeing the old everywhere you look.
Use your socials:
Your social audience is the ideal place to start to inform everyone of your new look. Run a series of 'reveal posts' leading up to the big day to build anticipation, then make a big splash on launch day. Run ads and sponsored posts. Shoot some video content with your team in their new uniforms. It's low-cost, fun and a great way to reach a large amount of people.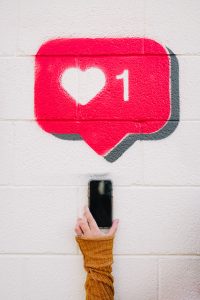 Print isn't dead…use it:
You can stand out amongst the dreaded bills and notices with a nice marketing package announcing your new look. Include a short but sweet letter explaining the new directions, freshly printed business stationery and even a branded goodie like a note pad or fridge magnet.
Use your mailing list:
Do you have a mailing list you send to? Send them an email detailing your rebrand and what it means to them. Even offer a discount or incentive to reach out to you to celebrate your new look.
Start a collaboration:
If you have like-minded businesses on social media, get together with them and form a collaboration. You could run a competition and cross-promote it for both brands. It's a win-win and a sure way to get more eyes on your new brand.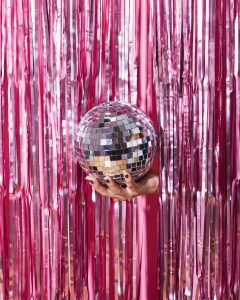 Hold an event:
If you're celebrating your rebrand you should, you know…celebrate! Bring all your favourites together (customers, suppliers, family) together for an event dedicated to your rebrand. You could run lucky door prizes, have showcases or even factory tours. Most importantly, have some fun with it – this isn't a sales event, it's a celebration.
Don't miss the opportunity:
Whatever you do, try to make it light and fun. Focus on the rebrand and what it means for your audience moving forward. It's such a great chance to get back in touch with your audience, especially if they haven't heard from you in a while. Don't miss the opportunity to announce yourself. Sales can (and should) come later, this is now a time to focus on the evolution of your business and the exciting times ahead.

Free Brand Health Checks
This month, Brand Hero is offering Free Brand Health Checks (valued at $240) for all our wonderful followers. 
We will:
Check out your logo and file formats
Investigate your target market
Review your brand personality
Analyse your online AND offline presence
This 30-minute phone call can ensure the foundations of your brand are solid so you and build and grow your business in 2023 and beyond.