Whether you are a family, an organisation or a school, a shared set of values is important. Having a set of core values helps build strong relationships between members and contributes to the overall positive culture of the cohort.
In an effort to develop positive learning environments, many Queensland schools are embedding a whole-school approach via the Positive Behaviour for Learning (PBL) framework. This proactive approach offers a clear and consistent framework to support all members of the school community. 
Let's take a closer look at some of the inventive ways in which Queensland schools can promote PBL values to their students.
10 Awesome Ideas for Successful Implementation of Your School's Values

School Yard Signage
Using areas of high-congregation (think tuckshop area, eating areas and assembly areas), having brightly-coloured signs is a great way to promote the school's PBL values to the student group. These could be economical aluminium signs for walls, or even acrylic cut signs 3D for that extra-special effect.
School Pencil Totem Pole Signs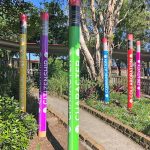 Make the school's PBL values stand out with attractive 'pencil signage' on display at school entries and common walkway areas. These are a great addition to garden beds. 
Printed School Banners & Flags
Using banners and flags around the school grounds is also a great way to effectively promote the values. These could be fence banners, stage banners, pull up banners or even tear-drop style flag banners.
Children's Wristband Printing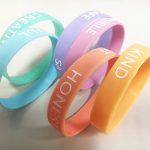 Raise awareness of the values with colourful silicone wristbands for students to wear during the campaign. This gives students a sense of identity and pride over the values they are 'wearing'. They could also be used as a 'reward' for good values practices. 
Cartoon Character Design
Children respond to strong visuals. Having the values promoted by a set of cartoon characters is an effective way to communicate your school's PBL values.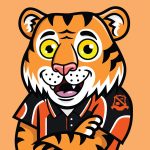 Promotional Passport Printing
Have 'PBL Passports' for the students to have stamped as they display positive behaviors throughout the day. Each stamp could get them closer to a prize such as a wristband or other fun item.
T-Shirt Printing
Printing the values on t-shirts for the students to wear helps bring awareness to the campaign and to the values within. You could even have a 'values t-shirt day' once a month for higher impact.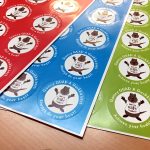 Classroom Poster Printing
Simple posters in each classroom is an inexpensive way to promote the behaviours in the rooms where the students are spending the most of their time. 
Sticker Printing
Kids of all ages love getting stickers. As a simple and effective way to reward positive behaviours, stickers could be placed on kids books, hands or shirts.
Printed Redeemable Coins
Consider gamification of the values to the students. This could be printed 'values coins' that can form a currency, redeemable for prizes.
Whilst having school and organisation values is critical in developing a positive group culture, it's how you communicate those values to your audience that counts. Being creative and using "out of the box" thinking is a great way to ensure your values are being communicated to those you wish to influence.
Need some help in brainstorming ways to effectively communicate your school's values? Get in touch with Brand Hero today or visit our school signage and printing page for more information.