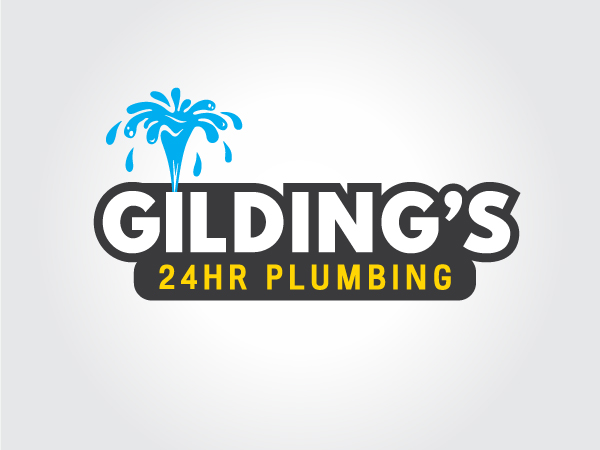 Gildings Plumbing Rebrand
Chris Gilding from Gilding's 24Hr Plumbing came to us in mid-2021 for a new look. He was taking over the family business from his father and it was time to bring the company into the 21st Century. 
Old Gilding's 24hr Plumbing Brand

The old brand lacked identity and wasn't distinctive enough to stand out from it's main competition.
Our brief was simple – bring the company's brand and image up to look modern and sleek, but still retain some elements of the old company as a tribute to its founding father. 
The Graphic
The element we chose was the water spout – we modernised it, recoloured it and incorporated it neatly into the new logo mark. We also took this element and worked it seamlessly into his other brand elements – his business cards, email signature, banners and vehicle signage all contained this distinctively vivid blue water spout. 
This serves two purposes. Firstly, it serves as a throwback to the time when his father ran the company. As a small family business, this tribute was important to Chris. It enables him to pay homage to the company's grassroots and give him a sense of pride in continuing the family tradition.
Secondly, it is important that the new rebrand doesn't totally alienate his existing client base. The rebrand does not indicate a change in ownership. It is still the same "Gildings 24Hr Plumbing" that his customers have always known. It was crucial that we were able to communicate this "same, but different" aspect of the rebrand. 
The Colours, Fonts and Style
Chris' target market was the residential plumbing audience – homeowners, real estates and body corporates. As a result, we wanted the brand personality of the company to look friendly and inviting. After all, for a brief moment in time, his company is a guest in people's homes. We wanted him to look friendly and welcoming. 
We chose to go with a classic style, incorporating a fun element, using bold fonts and colours to display this.
And here are the final results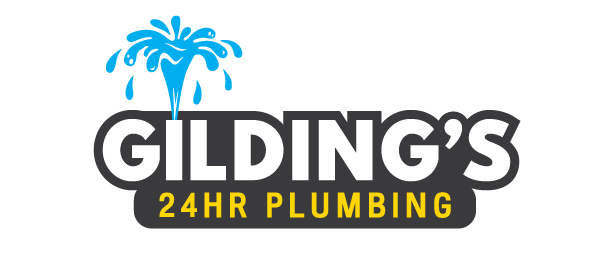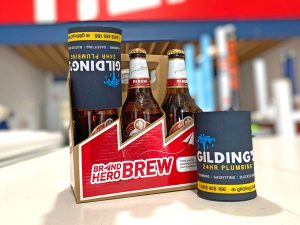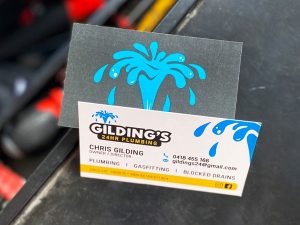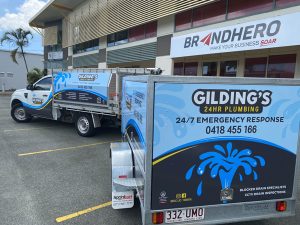 New Year, New You?
January is traditionally the time of year we look inward at the outward. Gym memberships get renewed, dieting apps are downloaded and meal-replacement shakes stock our cupboards.
It is also timely to ask yourself, how is your brand shaping up? Does it still reflect your business, who you serve and what you represent?
A rebrand can have amazing results for your business. A successful rebrand of a business can:
Connect you with new audiences
Set you apart from your competition
Allow you to stay current
Align you with a new business direction
Re-energise your team
Boost your bottom line
If you are in need of a brand refresh, get in touch today or book a meeting with our expert team to discuss your next steps.
Description of Works
Design:
Logo Design
Brand Development
Signage:
Printing:
Business Cards
Coolers
Stickers
"Thank you so much to all the staff it has absolutely transformed the look and the direction of our business. It has been awesome to watch it come together from start to finish."
Chris Gilding – Gilding 24hr Plumbing