COVID Safety signs
BRISBANE
COVID Safety signs
BRISBANE
Help Protect Your Team,
Customers & Visitors
The onset of COVID-19 has seen many signs related to disease management appear on worksites throughout the world. They communicate messages around handwashing, masks, social distancing, and the like.
Designs You'll Love
So you know you will be happy
Installed With Care
So you can have peace of mind
High Impact
So you can communicate effectively
Variety of Options
So you can stay compliant and safe
Posters
Printed full colour on 150gsm coated stock, these posters are ideal temporary signage options for shops and offices.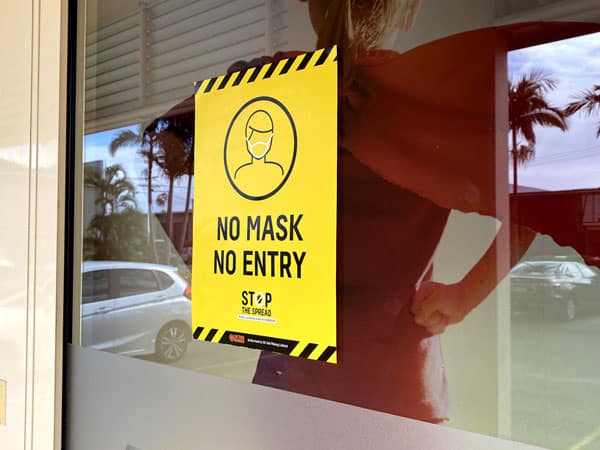 GLASS GRAPHICS
Ensure your business is helping stop Covid in it's tracks with vinyl graphics.  These vinyl graphics are ideal for glass surfaces.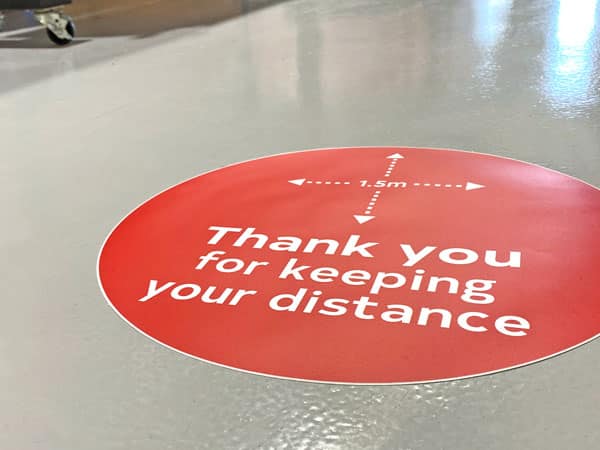 FLOOR GRAPHICS
These floor graphics are printed to withstand heavy foot traffic in even the busiest retail outlets. Ideal for supermarkets & centres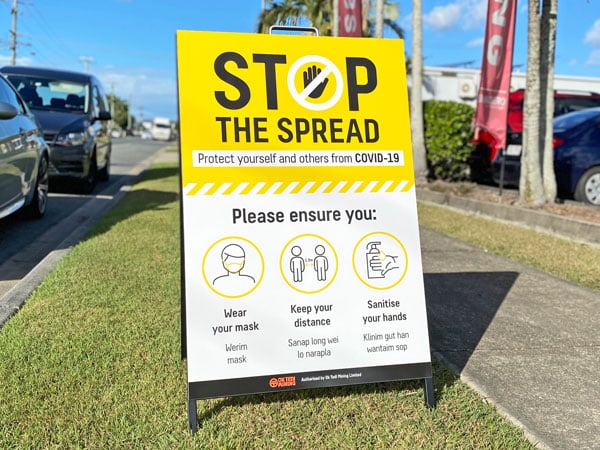 COVID A-FRAMES
With either fixed panel or corflute insert options, full colour printed
A-Frames are great for a portable signage option.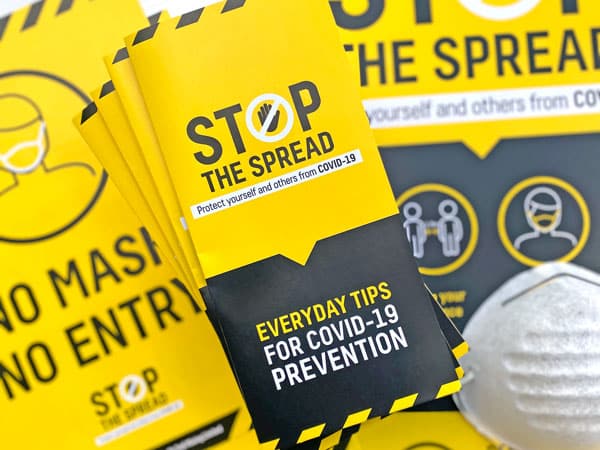 COVID PRINTING
If you are educating employees or customers about Covid, flyers and brochures are the ideal way to spread the word.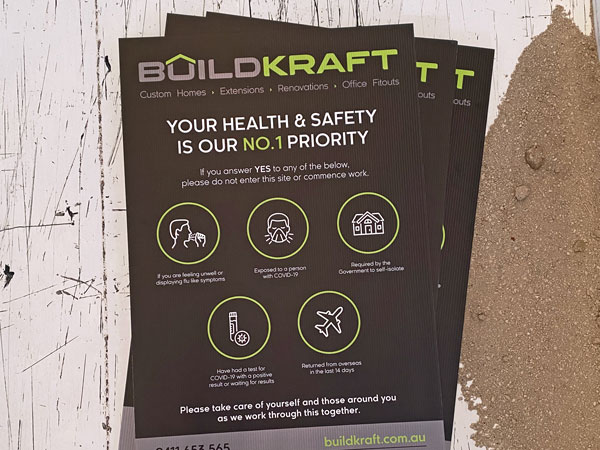 COVID SITE SIGNS
Keep your worksite members and visitors safe with Covid-centric site safety signs. Ideal for building and mining sites.
Our Process in 4 Easy Steps
Ensuring your job looks amazing every single time.
Quote
Before we do anything, we will let you know how much it will cost.  No hidden costs or nasty surprises.
Design
We take your logo, details & ask you questions about what your style. Your artwork is always approved by you before we press "go".
Print
Once you give us the go-ahead, we use the latest and greatest in print technology to produce exceptional results you'll love.
Deliver
We check each item to make sure it's perfect, then send them off on their merry way, straight into your hot little hands. 
 TESTIMONIALS FROM Real People We Help Soar
Let's make sure you look the part